Wincro supplies a wide range of Fixings for use with our range of Masonry Support, Windposts, Ties and Restraints.
All our fixing products have been carefully selected to complement our comprehensive product ranges and provide simple, yet effective fixings methods.
Our range includes a wide assortment of T-head Bolts to suit Cast-In or Surface Fixed Channels.
For site fixed applications, we can offer an extensive range of site drilled products for surface fixing to the face of a structure.
Fixing to Concrete
Wincro's comprehensive range of standard stainless steel lintels includes;
Single Expansion Bolts
A cost effective, high performance fixing for solid substrates such as concrete, where edge distances are not critical. Available in wide range of sizes and compatible with the complete range of Wincro Masonry Supports and Restraints. Available from M6 to M16 as standard.
Heavy Duty Expansion Bolts
High Performance FAZ II Expansion Bolts have double expansion clips that reduce axial and edge spacing and achieve high performance even in cracked concrete. Available in stainless steel A4.
Resin Anchors
Wincro WBRC is a polyester mix in the nozzle resin anchor system providing a stress free fixing method in solid and hollow structures. Ideal where conventional expansion fixings present problems, edge distances or spacing are limited, or substrate quality is poor.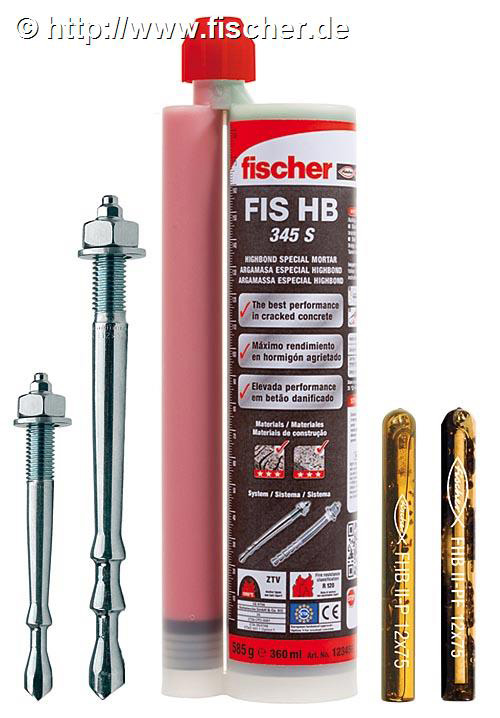 Heavy Duty Resin Anchors
Wincro WBRCHD is a high performance two-component structural epoxy resin system. Suitable for high load situations and can be used in permanently damp conditions.
Wincro Glass Resin Capsule
High performance resin bonded anchor system that is used for safety-critical, structural applications. It does not expand and relies on the adhesion of the resin to the concrete, therefore providing a stress-free fixing. It can be used with anchor studs or sockets in a wide range of good quality solid based materials including stone, masonry, concrete and brickwork.
Hollow Slab Anchors
Specifically developed for fixing into prestressed PCU/hollowcore slabs. The anchor features an internal thread and is installed flush without the need for any special tools.
T-head Bolts & Cast-In Channels
Wincro channels provide positive anchorage for fixing components and allow generous tolerances for setting-out. We supply an extensive range from simple self-anchoring types for use with restraints to heavy-duty sections with welded anchors for use with T-head bolts and masonry supports.
Cast In Sockets
Wincro Cast-in sockets are designed to offer a simple solution for fixing into concrete and are available in stainless steel with varying internal thread sizes and cross pin lengths.
Plug & Screw Fixings
All-purpose fixing for lightweight applications in brick, blockwork or concrete. We also supply concrete screws and hammer fixings as alternatives for light to medium applications.
Fixing to Steelwork
Setscrews
Wincro offers a wide range of stainless steel Setscrews, nuts and washers in grades A2 304 (1.4301) and A4 316 (1.4401). The Wincro WBXS Setscrew is supplied with a Xylan (Teflon) coating which acts as an isolator when bolting together dissimilar materials.
RHS Blindbolt
Wincro RHS Blindbolt provides a simple cost-effective solution for fixing Wincro Masonry Support and Windposts to RHS/SHS hollow sections, or where accessibility to the steelwork is difficult.
Self Drilling Self Tapping Screws
Wincro Self-Drilling/Self-Tapping Screws feature a high-speed drill point to provide a simple one step fastening operation. Supplied complete with isolating washer to prevent bi-metallic corrosion. Dual Thread Screws are also available for use with our WC27 SFS Masonry Restraint systems to securely fix in one operation without crushing the insulation.