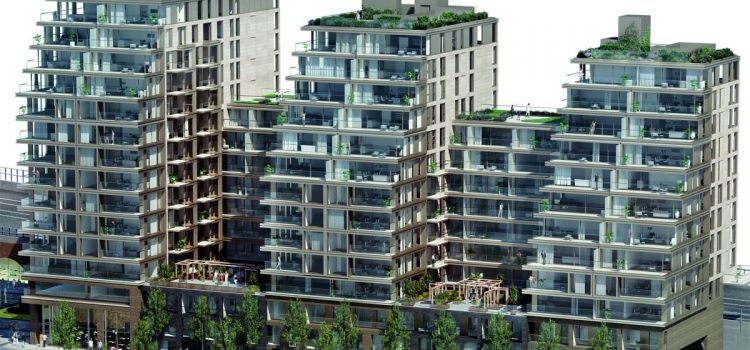 Last month, construction teams who deserve recognition for their high standard of work, adherence to budget and client satisfaction in a healthy and safe working environment were announced for the "Project Of The Year (over 50m). The awards brought by "Construction News" celebrates the best of UK construction in 2019.
Wincro are proud to announce that we have played a part in one of the top ten projects listed this year: Royal Mint Gardens in London. The scheme designed by Farrells combines visionary architecture and innovative engineering to create a vibrant mixed-use development which boasts views of the Tower of London. Reuniting and integrating communities severed by the railway, the scheme seemed tricky to deliver, as the railway lines were said to be live at all times through-out the scheme's development. However, this didn't faze the Main Contractor, Midgard – they tackled this with flawless communication between the project team and stakeholders and delivered a "ground breaking" development with no disruptions to the busy railway service.

We designed, manufactured and supplied the masonry support, lintels and other stainless steel building components which assisted in pulling off this brilliant achievement for the 200 new apartments, interlinked across 3 blocks. A big congratulations to Midgard for the nomination and their achievements, it was a pleasure to work with you!
Royal Mint Gardens – September 2020